Starlight Rays in Darkened Times: Seminars on Contemporary Topics for Waldorf High School Teachers
February 11
@
3:00 pm
–
4:30 pm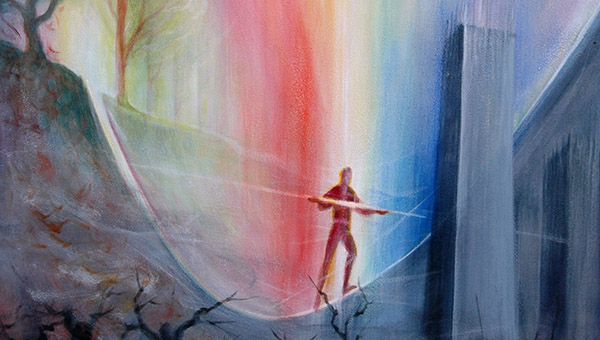 This online series offers a rare opportunity for Waldorf high school teachers, administrators, and staff members to come together and explore current "hot topics" with one another as well as share observations with seasoned colleagues from CfA's Waldorf High School Teacher Education Program (WHiSTEP). Registered participants will receive login information and links via email in advance of the first seminar, as well as periodic reminders through the fall and winter months. Register here for the series.
Starlight Rays in Darkened Times:
Seminars on Contemporary Topics for Waldorf High School Teachers
by David Barham
Training to be a Waldorf high school teacher is a powerful and transformative undertaking. The teacher becomes a student and probes the depths of the anthroposophical approach to human development as well as the extraordinary picture of the human being and the cosmos given by Rudolf Steiner (1861-1925). Additionally, the teacher-student explores deeply the Waldorf approach to one's given subject, be that math, physics, life sciences, history, English, drama, or the arts. It is immeasurably helpful and practical to deepen one's approach to teaching by studying with long-time practitioners in one's discipline. Finally, a rich encounter with the arts creates the possibility for the personal metamorphosis needed to think, feel, and teach in an entirely new way. Courses in painting, sculpture, the movement arts of eurythmy and spacial dynamics, speech work, and singing all help one to change and grow in the ways we will ask our students to change and grow.
All of this is fundamental to becoming a Waldorf teacher in both independent and public charter settings. However, there is more.
Waldorf schools are part of the beautiful and fragile modern world. The world's beauty and gifts as well as the world's very real challenges and obstacles are part of Waldorf communities. That is why we have crafted these seminars for the contemporary Waldorf high school teacher. We will be addressing and undertaking deep dives into topics of utmost importance to modern educators. These will include: helping teenagers with anxiety, depression and addictions, meeting the needs of neuro-diverse learners, the rightful place of technology in our classrooms, and addressing equity and inclusion in the Waldorf school. Additional seminars will focus on a thoughtful approach to curriculum changes needed to reflect the modern world and the modern adolescent. We will be speaking to the revitalizing of the teaching of civics, history, and climate change in a world on fire. The importance of music, working with parents, and a new approach to outings and festival life for the teenager will also be explored. Presentations from long-time teachers working with today's students will be enhanced by breakout sessions where participants can connect with one another, and with ample time for questions and discussion.
We do not have all of the answers to what ails the world. But we are active explorers and part of the larger, ongoing conversation amongst those who care deeply about the modern teenager and the world. Over the months these seminars unfold, we are hopeful that presenters and participants will be inspired by new ways to think about teaching and forming high school communities in this modern moment.
We warmly welcome all who are passionate about meeting the true needs of the modern adolescent and high school community to join us on this adventure. We begin on Saturday, September 10, 2022, 3:00 pm – 4:30 pm, and the seminars continue every other Saturday through February 25, 2023. These seminars are not a teacher training, but a deepening. They can be seen as professional development, part of foundation studies, or simply as a chance to come together and wrestle with the world.
David Barham, newly appointed as Director of the Waldorf Teacher Education Program (WHiSTEP) at Center for Anthroposophy (CfA), is a long-time Waldorf subjects, class, and high school teacher. He currently also serves as the Northeast/Quebec Regional Leader on the Leadership Council of the Association of Waldorf Schools of North America (AWSNA). He can't wait for the arrival of his grandchild number two in mid-October!
---
Starlight Seminars Registration Form
---