Karen Atkinson, M.Ed.
Long-time Waldorf class teacher, AWSNA Leader for the Mid-Atlantic Region, Program Coordinator for Renewal Courses and Administrative Leadership Program at the Center for Anthroposophy. Provides pedagogical leadership support for faculty chairs, pedagogical administrators, professional development coordinators, and school mentors.
Robyn Brown
Robyn, a Waldorf Teacher for 33 years and counting, first led a class from Kindergarten through to eighth grade, then began working with Sunny Baldwin at Somerset School, a school based on Rudolf Steiner's Curative Education work. Thereafter she started her own program, Mulberry Classroom. Curative Education has been her focus for the last 23 years. She offers a Curative Education Training Program as well as a newer course, "Practical Applications of Anthroposophical Education. In addition, Robyn leads workshops, mentors schools, and helps teachers and parents around the world. She is the author of A Practical Guide to Curative Education.
Chris Burke, Ph.D.
Chris was born and raised in Pennsylvania, and earned a Ph.D. in social psychology from New York University and is now an associate professor at Lehigh University, where his research has focused on social relationships and coping with stress. He lives with his wife and three children in Eastern Pennsylvania.
Meg Chittenden, M.Ed.
Meg, who grew up in a family of musicians and singers, has been teaching in Waldorf schools for over a decade.  One of her greatest joys is bringing people together in harmony, which she does every week with her 60-member inter-generational community choir.  She also teaches Singing and Spanish to grades 1-8 at The Bay School, a small Waldorf school in Northern Maine, as well as choral groups at Antioch University New England, Center for Anthroposophy, Life Ways North America, and the Essential Online Conferences.  She received her M.Ed. and Waldorf Certification from Antioch University in 2008.    Meg recently produced a well-received songbook/CD entitled At Home in Harmony: Bringing Families and Communities Together in Song. She and her fellow Waldorf teacher husband are raising their two children on a hand-built homestead between the salt water and white pine forests of coastal Maine.  
Michael D'Aleo, M.S.Ed.
High school physics/math teacher at Waldorf School of Saratoga Springs in Saratoga Springs, NY. Director of Research at SENSRI. Waldorf class teacher, trustee, parent, spouse. Inventor with 17 U.S. patents, co-author of Sensible Physics Teaching and author of Embracing Materialism and Letting It Go, as well as articles on teaching science and environmental issues. Co-founder of the Teaching Sensible Science program.
CfA teaching: Waldorf high school teacher education (pedagogical studies, science seminars, mentoring).
Nettie Fabrie
Nettie Fabrie's​ teaching career spans four decades, beginning with several years in the public schools of the Netherlands. As a Waldorf class teacher, she took two classes from first through eighth grade in Holland. In addition, she has been a remedial teacher for many years. More recently, Nettie has served as the pedagogical director of the Seattle Waldorf School.Over the years she has traveled the world mentoring Waldorf teachers, founding a Waldorf teacher training program in the Czech Republic, and serving on the faculty of Sound Circle Center in Washington State. At present Nettie is one of the sub-regional representatives for AWSNA's Northwest Region. In her spare time, Nettie enjoys working in the garden and frequenting the theater, concerts, and art museums. She is co-author of the Making Math Meaningful resource book for grades 1-5.
Torin Finser, Ph.D.
Director of Building Bridges and Waldorf Leadership Development programs, founding trustee of CfA, Director of Waldorf Programs at Antioch University New England, post doctoral certification in Management Development, Harvard, author of 14 books, including Organizational Integrity and Leadership Development.
Jenny Foster
Jenny brings 25 years of well-rounded experience in Waldorf schools. She began her teaching career in Seattle in Early Childhood, then moved to grade school, spending the majority of her years as a Eurythmy teacher of both children and adults alike, along with her work as director and performer with Eurythmy Northwest. Jenny has also taught at the Eurythmy training in Sweden at Rudolf Steiner Seminariet. She spent 7 years in Europe training, teaching, and performing before returning to the US. Most recently, Jenny has added class teacher to her responsibilities and currently teaches at Waldorf School of Princeton. Jenny's ability to bring social harmony to a group through movement and music is her greatest joy.
MIchael Gannon
has been teaching and learning from classes at Spring Garden Waldorf School for the past 19 years. Now on his third cycle through the grades, he is inspired by connecting ancient wisdom with imagination for the future. He received an undergraduate degree in psychology from Hiram College before completing a Master's degree through Antioch University New England. In addition to guiding his current class through the grades, he works as a remote mentor and consultant with other Waldorf schools.
Anne Clair Goodman, M.Ed.
Anne Claire, a grades faculty member at the Waldorf School of Pittsburgh (WSP) since 2000, finds great joy and satisfaction working with students, colleagues, and parents to bring Waldorf education into the 21st Century. A graduate of Acorn Hill, Washington Waldorf School, Oberlin College (B.A. in History), and Antioch New England Graduate University (M.Ed. and Waldorf Teacher Certificate), Anne Clair is currently the class teacher for the Class of 2022 at WSP and the Grades Faculty Chair, a role she has held since 2014.
Wim Gottenbos​
Wim taught in Dutch public schools for 12 years before training to become a Waldorf teacher in Holland, where he took two classes through the elementary grades. He then carried three classes at the Seattle Waldorf School, including one complete cycle from grades 1-8. In 2017, he retired from class teaching and started mentoring and evaluating teachers in various schools of the Pacific Northwest. He was also part of Sound Circle Center's Advanced Seminar. Wim's passions include beekeeping, gardening, and reading. He is also a co-author of the Making Math Meaningful resource for grades 1-5.

Alison Henry, M.Ed.
A graduate of the AUNE Waldorf Teacher Education Program, Alison has found her home in Keene, New Hampshire, just a short walk from Monadnock Waldorf School where she recently took a class through the grades.
She now divides her time between doctoral studies, part-time class teaching, and teacher development. She finds inspiration in the lively dance between these roles.
Wendy Kelly, M.S.Ed
Wendy, a native of South Jersey with family roots in Estonia, earned a B.A. in both Dance and Psychology at the University of Maryland, College Park, an M.F.A. in Dance from Temple University, and an M.S.Ed. in Waldorf Education from Sunbridge College. She performed professionally with two different modern dance companies before starting a family and training to become a Waldorf teacher. Ms. Kelly was a class teacher for ten years at the Green Meadow Waldorf School in Chestnut Ridge, NY; since 2011 she has been teaching at the Rudolf Steiner School in Manhattan, where she is currently the 7th grade teacher. She has also led a number of teacher training and grades preparation workshops at Sunbridge Institute.
Jen Kershaw
Jen earned a B.A. in Acting/Theater Performance from the University of South Florida, a M.S. in Education from Wheelock College, and a Waldorf Teaching Certificate from Antioch University New England. In the theater world, she performed with Metro Theater Company from St. Louis, Missouri, performing and teaching workshops across the U.S. Jen has been teaching in classrooms for over twenty years, first as an artist educator, then as a middle school math and history teacher, and finally as a Waldorf class teacher. For the past three years, Jen has been a member of the adjunct faculty at Antioch University New England, where she has taught the Math Methods course for the Integrated Learning Program. Along with teaching, she has written and published middle school math curriculum both online and in print.
A class teacher at heart, Jen joined High Mowing School in 2011 as an elementary school teacher; with her special education degree, she has also served as Educational Support Coordinator for the past four years. In 2018, Jen completed the eight-year journey as a class teacher and is now headed into fifth grade with her second class.
Kevin Kilb
Kevin, a class teacher at the Hawthorne Valley Waldorf School for twenty years, is currently teaching the fourth grade in his third cycle. During a sabbatical year, he taught English at the Waldorf school in Karlsruhe, Germany. He initially came to anthroposophy through agriculture and began his career as a community organizer in rural Iowa. A native of New York, Kevin has been active in local theater and has traveled widely to prepare for various blocks. He holds a B.S. in Management from Boston College, Waldorf Elementary Certification from Sunbridge Institute, and an M.Ed. from SUNY Empire State College.
Lori Kran, Ph.D.
In addition to her Ph.D. in U.S. History, Lori has earned Waldorf certification from WTDA, Ann Arbor, MI. Lori was a class teacher for 20+ years at the Cincinnati Waldorf School. She is currently the Pedagogical Director at the Shining Mountain Waldorf School.
Elan Leibner
Elan had been a teacher of children and adults for over 30 years. He is currently traveling around the country in an RV with his wife and two dogs, visiting schools and talking to people from all walks of life. He is Chair of the Pedagogical Section Council.
Jan Lyndes, M.Ed.
Fluent in American Sign Language, Jan taught in Deaf Education for 16 years prior to becoming a Waldorf Teacher. Currently, she is in her eighth year of Spacial Dynamics® Training as a Certified Trainer. Jan has been a Waldorf teacher/Movement Education teacher since 2008. She has taught at Antioch University, Monadnock Waldorf School, Kroka Expeditions, Austine School for the Deaf, and the Garland School. Jan is eager to engage in the post COVID 19 future of education. For her, this will include teaching and guiding a new Waldorf Charter school in its development, as well as the pursuit of her Doctorate of Education at Antioch University
Sarah Nelson
Sarah graduated from the Center for Anthroposophy and Antioch New England Graduate School twenty years ago. Since then she has taught at Haleakala Waldorf School in Maui, Hawaii, where she worked with students from pre-K to Grade 8. For the last five years, in addition to class teaching, she has served as leader for the Southern California and Hawaii region on AWSNA's Leadership Council. In 2021, after completing an eight-year journey with her class in Maui, She returned to British Columbia for a sabbatical and to see what the future will bring.
Kris Ritz
Kris joined the Emerson Waldorf School community in 2008. Before returning to North Carolina, she was a class teacher at the Austin Waldorf School and spent a year at Plowshare Farm, an anthroposophical life-sharing community. Born in Upstate New York, Kris graduated from the University of North Carolina at Chapel Hill with a Bachelor of Arts in Journalism. While pursuing a career in advertising, she discovered Waldorf education, returned to school, and earned a Waldorf certificate and Master's degree from Antioch New England Graduate School.
Lisa Romero
Lisa, an international speaker and author of books on inner development, has been offering healthcare and education enriched with anthroposophy since 1993. For several years, she served as lecturer of Health and Nutrition and Gender studies at Sydney Rudolf Steiner College, where she continues to give lectures on inner development. Since 1999, she has been presenting on the subject of gender, sexuality, and spiritual life, working with Waldorf schools on their health and wellbeing curriculum. An adviser on Health and Personal Development for the Australian Steiner Curriculum Framework, she has developed training courses, and facilitated professional development on this subject for teachers and health professionals. From 2006 her primary focus has been on teaching inner development and anthroposophical meditation.
Leonore Russell, M.A.
Founding Director of Crossroads Farm, a project of Nassau Land Trust, Director of the Winkler Center for Adult Learning, a consultant for Antioch University New England and for schools and businesses using eurythmy as a vehicle for self-awareness and transformation of both personal and organizational life. She brings a wealth of experience as a long-time faculty member and administrator for the Waldorf School of Garden City, NY.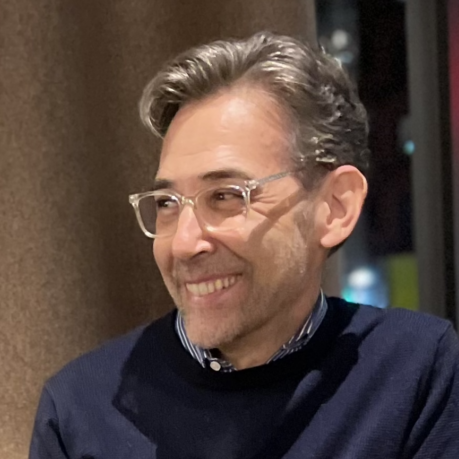 Jeff Spade
Jeff, a member of the music and drama faculty at the Rudolf Steiner School in New York City, has been teaching music in Waldorf schools for over three decades. Prior to joining RSS, he was music director at Chicago Waldorf School and Kimberton Waldorf School. He has also worked as a guest teacher, mentor, and consultant with the Waldorf schools across the U.S. In addition to working in the classroom and conducting choirs and ensembles, Jeff is a composer (Eureka! The Life and Times of Archimedes: A Musical Play in One Act for grades 5-12) and a teacher of teachers, having led music classes at several Waldorf teacher training programs.
Christof Wiechert
Christof Wiechert, a popular lecturer, author, and seminar leader the world over, spent 30 years teaching at the Waldorf School in The Hague, where he himself was a pupil. During this time, he co-founded the Dutch Waldorf Teacher Training Seminar. For many years, Christof was a council member in the Anthroposophical Society in the Netherlands. Together with Ate Koopmans, he developed the "Art of the Child Study" course. A number of his books are available in English translation. In 1999, he began to work for the Pedagogical Section of the Anthroposophical Society and, from 2001 to 2011, served as Leader of the Pedagogical Section of the School for Spiritual Science at the Goetheanum in Dornach, Switzerland. He is married with five children.
Meaghan Witri
Meaghan, who is a facilitator of in-school community programs on "Developing the Self Developing the World", has served as an early childhood and parent-child educator, and more recently as a class teacher. Meaghan works directly with parents in the home, offering practical support and understanding of child development from birth through adolescence in the light of anthroposophy. An artist with a degree in theater, performance, and English Studies, she is the co-author of the EduCareDo subject course "Speech and Drama as Living Arts".
Fill out the form and we'll get back to you shortly.

Other ways to connect with us

Stay up to date and read our extensive archive. 
We warmly welcome all who are passionate about meeting the true needs of the modern adolescent and high school community to join us on this...
Read More
Sign up for our Newsletter!