Click on the drop down menu to sort by program.
Filter by Program
All Faculty
Building Bridges
Explorations Online
Kairos Institute
Renewal Courses
Waldorf High School Teacher Education
Waldorf Leadership Development
Antioch University Waldorf Teacher Education
Mary Stewart Adams
Mary is a Star Lore Historian and host of the weekly public radio program and podcast The Storyteller's Night Sky. She published her first book The Star Tales of Mother Goose ~ For Those Who Seek the Secret Language in the Stars, in 2021. As a member of the School for Spiritual Science, Mary combines her extensive knowledge of ancient mythologies with the research and ideas of contemporary astronomy to offer unique perspectives concerning the astrosophy, or star wisdom, of our era. As a global advocate for starry skies, Mary led the team that established the 9th International Dark Sky Park in the world in 2011, which later led to the State of Michigan protecting 35,000 acres of state land for its natural darkness. The mother of four, with three grandchildren, she makes her home along the northern shores of Lake Michigan.
Monica Armstutz
Monica Talaya Amstutz completed the Dorion School of Anthroposophical Music Therapy (AMT) in 2005, after her training as a Certified Music Practitioner. Since then, she has worked as an AMT with different populations, age groups and in varied settings, most consistently in the Camphill Communities. She also teaches the lyre to children (from 5 years old onward) and adults in groups and individually.
Monica has given presentations about AMT and has lead courses and workshops for early childhood teachers and parents of young children about the importance of the 'mood of the fifth', providing an in-depth experience and understanding of the different stages of a child's musical development and needs. She wishes to inspire parents for and teaches the singing of lullabies.
Earlier in her life she trained to be a kindergarten- and later a special education teacher and raised her own five children.
Karen Atkinson, M.Ed.
Director of Renewal Courses at the Center for Anthroposophy
Long-time Waldorf class teacher, former AWSNA Leader for the Mid-Atlantic Region, Program Director of Renewal Courses, and Coordinator of Administrative Leadership Program and Mentoring Services at the Center for Anthroposophy. Provides pedagogical leadership support for faculty chairs, pedagogical administrators, professional development coordinators, and school mentors.
David Barham, M.Ed.
Director of the Waldorf Teacher Education Program (WHiSTEP) at Center for Anthroposophy (CfA)
Director of CfA's Waldorf High School Teacher Education Program (WHiSTEP) as of 2022, David has worked in four North American Waldorf schools, including one in Mexico, both as class and high school teacher. Before joining CfA, he taught humanities at the Maine Coast Waldorf School in Freeport, ME, for more than a decade. In the fall of 2021, he was appointed to AWSNA's Leadership Council as Leader for the Northeast/Quebec region.
A graduate with a master's degree in Waldorf education from Antioch University New England, David recently completed a CfA certificate program in Waldorf Leadership Development. His undergraduate degree at Tufts University was in English and Religion.
An ardent folk singer and guitar player, David came to anthroposophy first as a biodynamic farmer, then as a worker at a Camphill village before signing on as a class teacher.
Adam Blanning, M.D.
Guest Presenter
Adam Blanning, M.D., practices integrative and anthroposophic family medicine in Denver, Colorado. He is President of the Anthroposophic Health Association (AHA), an umbrella organization for therapeutic associations working to bring anthroposophic insights into the realms of medicine, nursing, naturopathy, body therapies, artistic therapies, movement therapies, and counselling. As the director of the postgraduate physician training programs for anthroposophic medicine in the U.S. (AnthroposophicMedicine.org), Dr. Blanning sits on the international accreditation panel for anthroposophic physician's training programs. Dr. Blanning lectures and teaches nationally and internationally on topics relating to holistic medicine and the dynamics of human development, with a special interest in supporting children. He is the author of "Understanding Deeper Developmental Needs: Holistic Approaches for Challenging Behaviors in Children." He has served on the faculty of New York Medical College and the University of Colorado School of Medicine. He is a past recipient of the Larry Green M.D. Award for Leadership, Scholarship and Vision in Family Medicine from the University of Colorado's Department of Family Medicine.
Beverly Boyer, M.Ed.
Director of Explorations at the Center for Anthroposophy
A graduate of the AUNE Waldorf Teacher Education program, Bev has divided her 25-year teaching career between the Waldorf School of Princeton, where she was a class teacher, and High Mowing School, where she taught a variety of subjects, ranging from Health and Human Sexuality to English for international students. Currently, she is enjoying her work in adult education as Director of CfA's online Explorations program. She is also a certified therapeutic musician and plays harp for the ill and dying.
Robyn Brown
Robyn, a Waldorf Teacher for 33 years and counting, first led a class from Kindergarten through to eighth grade, then began working with Sunny Baldwin at Somerset School, a school based on Rudolf Steiner's Curative Education work. Thereafter she started her own program, Mulberry Classroom. Curative Education has been her focus for the last 23 years. She offers a Curative Education Training Program as well as a newer course, "Practical Applications of Anthroposophical Education. In addition, Robyn leads workshops, mentors schools, and helps teachers and parents around the world. She is the author of A Practical Guide to Curative Education.
Caleb Buckley, Ed.D.
Executive Director of Golden Valley Charter Schools in Northern California. Doctor of Education degree from UC Davis and Waldorf Teaching Certificate in HS History from the Center for Anthroposophy.
Carsten Callesen, B.A.
Over the course of the last 30 years, Carsten has lived and worked with children, youth, and adults with developmental disabilities in Camphill communities in Scotland, England, and the United States. In true Camphill style, he has tried his hand at almost everything. He has carried responsibilities as a houseparent, workshop leader, teacher, administrator, counselor and therapist. Carsten holds a Bachelor of Arts in the Art of Eurythmy and holds a diploma in Eurythmy Therapy.
He currently lives at Camphill Special School where his overall responsibility and focus over the past ten years has become more directed towards the medical and therapeutic field. He serves the community as Director of Medical and Therapeutic Services, is a licensed EMT and are currently pursuing a nursing degree.
Carsten is a faculty member in the Camphill Academy (Curative Education) and adjunct faculty member of Transdisciplinary Healing Education Program, Antioch University. A motto he lives by is that in life we find a true path of learning and he continues to be a therapist at heart, where the listening ear is at the core.
Jason Child, M.Ed
Jason has been teaching in schools ever since he completed his Master's in Music Education in 1994. He was appointed as Music Director at the Emerson Waldorf School in Chapel Hill, NC in 2005, where he has taught 1st – 12th grade music, choruses, and bands. He has also served as the school's College and Faculty Chair, as well as coordinator of multiple accreditations.
Jason, who served for ten years on the Leadership Council of the Association of Waldorf Schools of North America (AWSNA), is now mentor, evaluator, and consultant to Waldorf schools throughout North America. He began teaching in the AWSNA teacher training program in Cuernavaca, Mexico in 2017, was the keynote speaker for AWSNA's Mexican schools seminar 2015-2017, and has presented numerous workshops within and outside of Waldorf circles. The father of four Waldorf students, Jason loves exploring Waldorf pedagogy with seasoned experts and newcomers alike.
Meg Chittenden, M.Ed.
Meg, who grew up in a family of musicians and singers, has been teaching in Waldorf schools for over a decade.  One of her greatest joys is bringing people together in harmony, which she does every week with her 60-member inter-generational community choir.  She also teaches Singing and Spanish to grades 1-8 at The Bay School, a small Waldorf school in Northern Maine, as well as choral groups at Antioch University New England, Center for Anthroposophy, Life Ways North America, and the Essential Online Conferences.  She received her M.Ed. and Waldorf Certification from Antioch University in 2008.    Meg recently produced a well-received songbook/CD entitled At Home in Harmony: Bringing Families and Communities Together in Song. She and her fellow Waldorf teacher husband are raising their two children on a hand-built homestead between the salt water and white pine forests of coastal Maine.  
Carla Beebe Comey, M.Ed.
Antioch University faculty. Served as a Waldorf teacher, pedagogical eurythmist, mentor, and pedagogical administrator for twenty-six years prior to joining the Waldorf Teacher Education Program at Antioch.
Milan Daler
Administrator, Center for Anthroposophy, community activist and former Waldorf parent.
Maria Ver Eecke
Maria is presently the therapeutic eurythmist for the School of Eurythmy, Spring Valley, NY. She taught eurythmy for forty years in Waldorf schools, a charter school, and a home-school program. Maria met anthroposophy in Maseru, Lesotho, when she was a class teacher in an English-medium preparatory school. Currently she is the editor of the newsletters for the Eurythmy Association of North America and the Association of Therapeutic Eurythmy in North America.
Lynne Espy
Development Director of the Maine Coast Waldorf School, has extensive experience with capital campaigns, fundraising, annual giving and event planning, and a deep appreciation for the power of philanthropy.
Nettie Fabrie
Nettie Fabrie's​ teaching career spans four decades, beginning with several years in the public schools of the Netherlands. As a Waldorf class teacher, she took two classes from first through eighth grade in Holland. In addition, she has been a remedial teacher for many years. More recently, Nettie has served as the pedagogical director of the Seattle Waldorf School.Over the years she has traveled the world mentoring Waldorf teachers, founding a Waldorf teacher training program in the Czech Republic, and serving on the faculty of Sound Circle Center in Washington State. At present Nettie is one of the sub-regional representatives for AWSNA's Northwest Region. In her spare time, Nettie enjoys working in the garden and frequenting the theater, concerts, and art museums. She is co-author of the Making Math Meaningful resource book for grades 1-5.
Karine Munk Finser, M.Ed.
Director of Renewal Courses, Kairos Institute at the Center for Anthroposophy. She is Teaching Faculty at Antioch University New England, and has a Diploma in Art Therapy from the Goetheanum, Switzerland. She has published chapters in several books and is presently writing her own book on Color and the Soul.
Karine Munk Finser, M.Ed., was born on the Baltic island of Bornholm, Denmark, and later lived in Belgium, France, Switzerland and England before finding her home in the United States. Karine is an art therapist with a diploma from the Medical Section, Goetheanum. She ran the Center for Anthroposophy's Renewal Courses for 21 years while being employed as a faculty member at Antioch University New England. In 2014, she began the Transdisciplinary Studies in Healing Education program (TSHE). She is the founder and director of Kairos Institute, providing professional trainings for Artistic Therapies, Speech and Drama, and Emergency Pedagogy. Kairos Institute is a Cooperative member of the iARTE, dedicated to bringing a new, unique program that reflects the needs of North America and those of our time. 
Mark Finser
Board Director of Amalgamated Bank, founder of RSF Social Finance, an organization focused on developing and implementing innovative social finance, serving humanity for a just and equitable future. Founding member of New Resource Bank. An active member of several boards, Mark is also an independent investment trustee for several families around the U.S. and abroad.
Torin Finser, Ph.D.
Director of Building Bridges and Waldorf Leadership Development programs, founding trustee of CfA, Director of Waldorf Programs at Antioch University New England, post doctoral certification in Management Development, Harvard, author of 14 books, including Organizational Integrity and Leadership Development.
Cathie Foote, M.A., M.S.W.
Long-time (now retired) school administrator and board executive at the Calgary Waldorf School; active in administrative mentoring for many years; now in third 3-year term as AWSNA Leader for the Texas-Mexico-Canadian-Southwest-Rockies Region; previous long-term professional career as social worker and researcher in pediatric hospitals, grief counseling, and family mediation, as well as university teaching in social work and grief counseling.
MIchael Gannon
has been teaching and learning from classes at Spring Garden Waldorf School for the past 19 years. Now on his third cycle through the grades, he is inspired by connecting ancient wisdom with imagination for the future. He received an undergraduate degree in psychology from Hiram College before completing a Master's degree through Antioch University New England. In addition to guiding his current class through the grades, he works as a remote mentor and consultant with other Waldorf schools.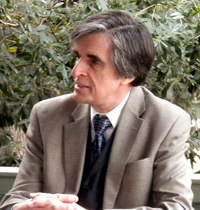 Douglas Gerwin, Ph.D.
Executive Director of the Center for Anthroposophy (CfA)
Himself a Waldorf graduate, Douglas Gerwin, Ph.D., is Executive Director of the Center for Anthroposophy (CfA). He has taught history, literature, German, music, and life science at the university and Waldorf high school levels for over 40 years and helped prepare high school educators to teach these subjects for over a quarter-century. He is also an adjunct faculty member of the Waldorf Teacher Education Program at Antioch University New England.
In 1996, he founded CfA's Waldorf High School Teacher Education Program (WHiSTEP), a graduate-level training specifically for high school teachers, which he chaired for 27 years. During that time, he also served as advisor or mentor to well over three-quarters of the Waldorf high schools in North America and helped train Waldorf teachers on four continents.
Editor of ten books and author of numerous articles on Waldorf education and anthroposophy, Dr. Gerwin is also Executive Director of the Research Institute for Waldorf Education (RIWE). A founding member of the Leadership Council in the Association of Waldorf Schools of North America (AWSNA), he now sits on the Pedagogical Section Council of the Anthroposophical Society in America. In addition, for the past decade he was a member of the Hague Circle, an international leadership group of some 45 Waldorf teachers from around the world.
Paul Gierlach, M.A.
Involved in Waldorf education for nearly forty years, first as a class teacher in Detroit; a high school teacher on the east coast, mid-west, and west coast of United States; lead teacher in Honolulu high school. Taught in teacher training programs and worked with faculties in the Mexico, Argentina and, currently, the United States and China. Created Dynamic Drawing for use in high school classrooms. Special interest lies in creating classroom environments that supports teacher's work with students with different learning styles.
Denese Giordano
A seasoned professional in school administration, Denese Giordano has been in the workforce for over four decades. Her experience stems from a hands-on working knowledge of business operations within a variety of small organizations. After graduating from Kenyon College, Denese's early experience was in the for-profit arena, where she focused on operations, facilities and volunteer management for over ten years. The following 35+ years have been spent working with mission-based organizations in the non-profit independent school realm, where she has honed her skills in program development, budget strategies, and long-term planning. Denese balances her knowledge and experience from both worlds to establish structure, support entrepreneurial efforts, and nurture creative solutions. She specializes in establishing healthy systems in finance, human resources, administrative operations, outreach and development efforts. In semi-retirement, Denese is currently consulting with a number of schools across the nation, in both the independent and charter worlds, and participates in many volunteer efforts in support of Waldorf Education.
Anne Clair Goodman, M.Ed.
Anne Claire, a grades faculty member at the Waldorf School of Pittsburgh (WSP) since 2000, finds great joy and satisfaction working with students, colleagues, and parents to bring Waldorf education into the 21st Century. A graduate of Acorn Hill, Washington Waldorf School, Oberlin College (B.A. in History), and Antioch New England Graduate University (M.Ed. and Waldorf Teacher Certificate), Anne Clair is currently the class teacher for the Class of 2022 at WSP and the Grades Faculty Chair, a role she has held since 2014.
Luke Goodwin, Ed.D.
The Lead Administrator at the Gathering Waters Chartered Public School in Keene, NH. He has been involved with Waldorf education for over 40 years. After graduating with a Masters of Education from Antioch University, New England, he served as a class teacher at the Ashwood Waldorf School in Rockport, Maine and the Cape Ann Waldorf School in Beverly, MA. After class teaching for 10 years he moved into Administration and has had the privilege to serve as the Administrative Director at the Chicago Waldorf School for the last 13 years. In addition to his school leadership work, Luke has served as a school mentor for the Waldorf Schools of the Great Lakes & Ontario region and taught administration and governance courses at the Waldorf Teachers Institute in Chicago. Luke lives with his wife Kate and three daughters, Josie, Willa and Lulu. In his free time, he enjoys coaching a Varsity baseball team and listening to his beloved Red Sox on WEEI.
Wim Gottenbos​
Wim taught in Dutch public schools for 12 years before training to become a Waldorf teacher in Holland, where he took two classes through the elementary grades. He then carried three classes at the Seattle Waldorf School, including one complete cycle from grades 1-8. In 2017, he retired from class teaching and started mentoring and evaluating teachers in various schools of the Pacific Northwest. He was also part of Sound Circle Center's Advanced Seminar. Wim's passions include beekeeping, gardening, and reading. He is also a co-author of the Making Math Meaningful resource for grades 1-5.

Connie Helms, M.Ed.
Connie is a consultant to Waldorf schools in the eastern U.S., conducting workshops, observations, and classwide screenings. For several years she has been a co-director of the Educational Support Program offered by the Association for a Healing Education and she mentors Learning Support teachers. Connie holds a Waldorf teacher certification from Antioch University New England, a Waldorf Remedial certification from AHE, a Masters in Special Education from Lesley University and a B.A. in psychology from Connecticut College.
Connie formerly worked as the Educational Support teacher at the Lake Champlain Waldorf School in Shelburne,Vermont; before that she was a Resource teacher in public schools. In addition to her current work teaching and mentoring, she has a private practice doing Extra Lesson with children and adolescents in Vermont. Her three children attended Waldorf schools in Vermont from Kindergarten through eighth grade.
Alison Henry, M.Ed.
A graduate of the AUNE Waldorf Teacher Education Program, Alison has found her home in Keene, New Hampshire, just a short walk from Monadnock Waldorf School where she recently took a class through the grades.
She now divides her time between doctoral studies, part-time class teaching, and teacher development. She finds inspiration in the lively dance between these roles.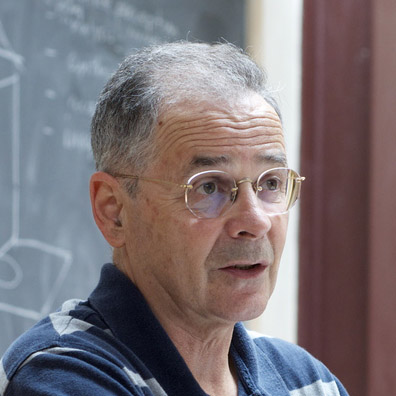 Michael Holdrege, M.S., M.A., M.B.A.
Has taught Life and Earth Sciences, Economics and German at the Chicago Waldorf School. Faculty member at the Waldorf Teacher Institute of Chicago, and at the Waldorf Teacher Training Program in Xi'an, China. Author of From Creative Ideas to Innovative Practices—Change-adept Organizations for a Changing World.
CfA teaching: Waldorf high school teacher education—Life Sciences
Jen Kershaw
Jen earned a B.A. in Acting/Theater Performance from the University of South Florida, a M.S. in Education from Wheelock College, and a Waldorf Teaching Certificate from Antioch University New England. In the theater world, she performed with Metro Theater Company from St. Louis, Missouri, performing and teaching workshops across the U.S. Jen has been teaching in classrooms for over twenty years, first as an artist educator, then as a middle school math and history teacher, and finally as a Waldorf class teacher. For the past three years, Jen has been a member of the adjunct faculty at Antioch University New England, where she has taught the Math Methods course for the Integrated Learning Program. Along with teaching, she has written and published middle school math curriculum both online and in print.
A class teacher at heart, Jen joined High Mowing School in 2011 as an elementary school teacher; with her special education degree, she has also served as Educational Support Coordinator for the past four years. In 2018, Jen completed the eight-year journey as a class teacher and is now headed into fifth grade with her second class.
Lori Kran, Ph.D.
In addition to her Ph.D. in U.S. History, Lori has earned Waldorf certification from WTDA, Ann Arbor, MI. Lori was a class teacher for 20+ years at the Cincinnati Waldorf School. She is currently the Pedagogical Director at the Shining Mountain Waldorf School.
Angela Lindstrom, M.Ed.
Angela Lindstrom is currently the Grades Pedagogical Director at the Whidbey Island Waldorf School where she has taught for 20 years, graduating three classes. Before discovering her passion for Waldorf education, Angela taught Native American Studies for seven years at the University of Cincinnati.
Angela is a citizen of the Ojibwe and Cherokee Nations who grew up in the woods of Ohio, while also spending summers on the Cherokee Reservation in North Carolina.
Angela earned her B.A. at Brigham Young University. She then became certified as an EC and Therapeutic Waldorf teacher, and completed her M.Ed. at Antioch University-New England. She has organized and hosted the "Pacific Northwest Regional Waldorf Schools Gathering of First Nations", an annual event for 4th graders, for over a decade. Angela is an advocate for the Rights of First Nation Peoples, as well as environmental and adoption issues, and has been a national presenter on Native culture and spirituality, and a representative for Multicultural Women in the World.
Jan Lyndes, M.Ed.
Jan holds a Master of Education/ Waldorf Teaching from Antioch University New England and a Bachelor's in fine arts and sociology from the University of Arizona. Completing 9 years of Spacial Dynamics Training Jan teaches Spacial Dynamics and Anthroposophy through Antioch and Center of Anthroposophy. Born as a seventh generation Vermonter, Jan lived much of her adult life living off the grid in Alaska, where she built a home and raised her family off the land and formed a Waldorf homeschool cooperative. This work inspired her to gain her MEd from Antioch and she fell in love with the warmth and creativity of Waldorf Education in Southern New Hampshire. Prior to becoming a Waldorf Teacher, fluent in American Sign Language, Jan taught in Deaf Education. Here in New Hampshire she has taught at Antioch University, Center for Anthroposophy, Monadnock Waldorf School, Kroka Expeditions, Austine School for the Deaf,Gathering Waters Charter School and the Well School. Jan enjoys being active in nature by kayaking, hiking, running and gardening, and through yoga and meditation.
Lisa Mahar
Long-time Waldorf school administrator, founding member of the Administrators Network for the Association of Waldorf Schools (ANA), Waldorf school advisor, consultant, and facilitator.
Karin Meadows
Business Manager at Yuba River Public Waldorf Charter School, Grass Valley, CA. Her lifelong commitment to the study of humankind has led her from religion to philosophy to education – specifically, how educational institutions may serve the public good based on a developmental model of education.
Sarah Nelson
Sarah graduated from the Center for Anthroposophy and Antioch New England Graduate School twenty years ago. Since then she has taught at Haleakala Waldorf School in Maui, Hawaii, where she worked with students from pre-K to Grade 8. For the last five years, in addition to class teaching, she has served as leader for the Southern California and Hawaii region on AWSNA's Leadership Council. In 2021, after completing an eight-year journey with her class in Maui, She returned to British Columbia for a sabbatical and to see what the future will bring.
Dick "Cedar" Oliver
A science, math, technology, digital arts and design teacher in Waldorf high schools and middle schools for over 20 years, Cedar is also the author and co-author of numerous books and software titles and has worked with scientists, mathematicians, engineers and artists around the world. He attended the University of Maine and the University of Michigan in addition to the HiStep Waldorf Teacher Education program and 5-year Spacial Dynamics training. In addition to his work on the CFA faculty, he currently serves as a visiting science teacher and faculty mentor at several U.S. Waldorf schools.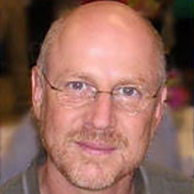 Kim John Payne, M.Ed.
Independent and public school consultant, author, researcher, private and public school counselor for individuals and families. Founder of Simplicity Parenting.
Marisha Plotnik, M.A.
A graduate of the Toronto Waldorf School, Marisha Plotnik earned her Honours B.Sc. (Physics) and B.Ed. (Physics and Mathematics) degrees in Canada. While finishing her Waldorf High School Teacher Training (Mathematics) as part of the lead cohort at the Center for Anthroposophy, she began teaching in 1995 at New York's Rudolf Steiner School. In 2008, Marisha won the Klingenstein Fellowship, completing her M.A. (Private School Leadership) while a fellow at the Klingenstein Center, Teachers College, Columbia University. Marisha was a founding board member of the Center for Contextual Studies, and she currently sits on the board of The Nature Institute. In between teaching math and physics at the Rudolf Steiner School, Marisha has traveled widely across the U.S. to teach, mentor, and consult at other Waldorf Schools.
Laura Radefeld
Diploma, Eurythmy Spring Valley; Pedagogical Eurythmy Diploma, Emerson College, U.K.
Teaches eurythmy  at Green Meadow Waldorf School in Chestnut Ridge, NY.  Adjunct faculty at Antioch University New England and teacher at School of Eurythmy in Spring Valley, NY. Regularly performs within the USA, including the Making Music Visible Tour and the Midwest Eurythmy Group.
CfA teaching: Eurythmy in all three levels of the Waldorf High School Teacher Education Program.
Kris Ritz
Kris joined the Emerson Waldorf School community in 2008. Before returning to North Carolina, she was a class teacher at the Austin Waldorf School and spent a year at Plowshare Farm, an anthroposophical life-sharing community. Born in Upstate New York, Kris graduated from the University of North Carolina at Chapel Hill with a Bachelor of Arts in Journalism. While pursuing a career in advertising, she discovered Waldorf education, returned to school, and earned a Waldorf certificate and Master's degree from Antioch New England Graduate School.
Bernd Ruf
Presenter, Founder of Parzival School & Emergency Pedagogy
Author of Educating Traumatized Children, Bernd Ruf is the founder of the worldwide Emergency Pedagogy crisis intervention center, based in Karlsruhe, Germany. Skilled teams are sent out to help traumatized children in places of the strife of war, or ecological disasters.
Leonore Russell, M.A.
Founding Director of Crossroads Farm, a project of Nassau Land Trust, Director of the Winkler Center for Adult Learning, a consultant for Antioch University New England and for schools and businesses using eurythmy as a vehicle for self-awareness and transformation of both personal and organizational life. She brings a wealth of experience as a long-time faculty member and administrator for the Waldorf School of Garden City, NY.
Anna Scalera, M.Ed.
Anna teaches Drawing as part of the Antioch University New England (AUNE) Waldorf teacher education program. Anna is a 2009 AUNE graduate. During the academic school year Anna works as a Waldorf class teacher in a homeschool group in Massachusetts. From 2009-2014 she taught fourth through eighth graders at the Waldorf School at Moraine Farm in Beverly, MA. In addition to her interest and background in the visual arts, Anna advocates for bicycling and environmental protection. She holds a Bachelor of Science in Environmental Conservation from the University of New Hampshire. Anna resides in Marblehead, MA with her husband and two sons.
Heather Scott, M.A.
Currently a high school Humanities teacher at The Waldorf School of San Diego (WSSD).  Her interest in African-American culture and literature has been decades-long, especially attuned to Black women writers.  She is passionate about supporting anti-racism through a grounding in history and biography. Heather was raised in New Hampshire and earned her Waldorf Teaching Certificate from Antioch University in 2009.  Her BA is from Sarah Lawrence College; she earned an MA from The University of New Hampshire, Durham.
Last year she taught at The Community School for Creative Education (CSCE), a public, Waldorf-inspired charter in Oakland, CA.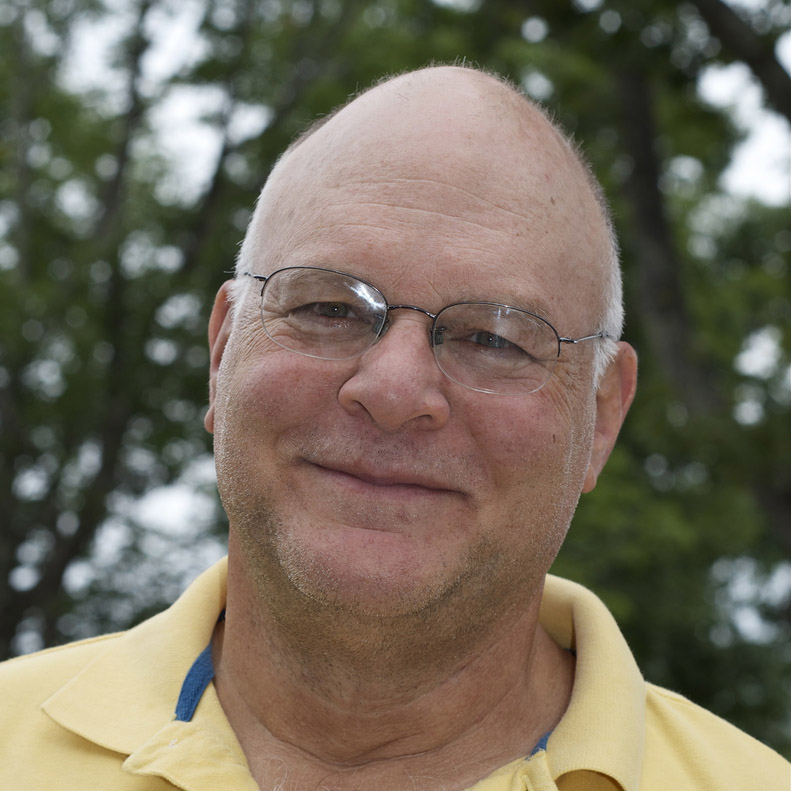 David Sloan, M.F.A.
He is the founding teacher of the new high school at the Maine Coast Waldorf School in Freeport, Maine where he teaches High school English and Drama. Advisor to Waldorf high schools and lecturer on Waldorf education. Author of Computers and Education, Stages of Imagination: Working Dramatically With Adolescents and Life Lessons.
CfA teaching: Waldorf high school teacher education (English seminars, drama workshops, mentoring).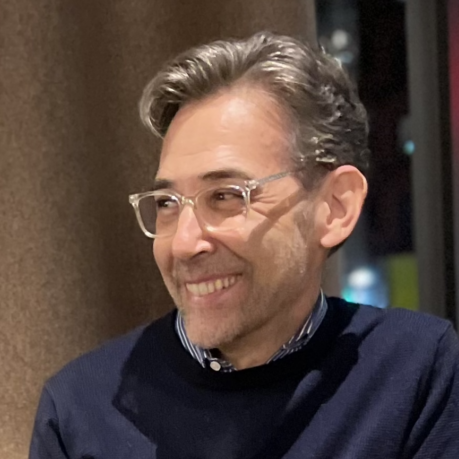 Jeff Spade
Jeff, a member of the music and drama faculty at the Rudolf Steiner School in New York City, has been teaching music in Waldorf schools for over three decades. Prior to joining RSS, he was music director at Chicago Waldorf School and Kimberton Waldorf School. He has also worked as a guest teacher, mentor, and consultant with the Waldorf schools across the U.S. In addition to working in the classroom and conducting choirs and ensembles, Jeff is a composer (Eureka! The Life and Times of Archimedes: A Musical Play in One Act for grades 5-12) and a teacher of teachers, having led music classes at several Waldorf teacher training programs.
Debra Spitulnik, M.Ed.
Debra Spitulnik is an adjunct professor of Creative Speech at Antioch University New England, and faculty member for the Center for Anthroposophy. As a core faculty member of Kairos Institute she leads the training in artistic and healing Speech and Drama. Debra has led the development of pedagogical speech and believes that Creative Speech brings healing and nourishment to the soul and empowers the voice. She infuses all her classes with three decades of her unique experiences as a class teacher, subject teacher and speech teacher. She teaches speech, drama, storytelling, and curriculum to teachers nationwide.
Goetheanum Diploma in the arts of Speech and Drama., PerformInternational; M.Ed., Waldorf Education, Antioch University New England; B.S. Elementary and Special Education, Syracuse University.
Devona Stalnaker-Shofner, Ed. D.
An Associate Professor at Antioch University New England, and Associate Chair of the Clinical Mental Health Counseling Department.  She received her Doctor of Education in Counselor Education and Supervision from Argosy University-Atlanta. Her dissertation research focused on wellness in graduate students as they transition to counselors-in-training and during clinical practicum. She is also a Licensed Professional Counselor (LPC) in the State of Georgia, as well as a National Certified Counselor (NCC) through the National Board for Certified Counselors (NBCC). Dr. Stalnaker-Shofner has been in professional practice as a counselor for twenty years, and her experience includes providing individual, group, and marriage and family counseling to clients presenting with treatment concerns such as depression, anxiety, trauma, grief, sexual abuse, domestic violence, and self-mutilation/injury, as well as substance use, addiction, and recovery. 
Patrick Stolfo, M.A.
Patrick has taught and mentored in numerous Waldorf schools and adult education centers across North America since 1981. As a long time faculty member at Hawthorne Valley School in New York, he has taught in grades 5 through 12, primarily in the sculptural arts and the History of Art and Architecture. He has filled various school leadership positions, including high school faculty chair. Since 2004 Patrick has been a co-director and instructor at the Alkion Center for Waldorf Teacher Education at Hawthorne Valley. As a freelance sculptor and graphic artist, his artwork has been commissioned and/or shown in NY, MA, CA, England, and Sweden.
CfA teaching: Waldorf high school teacher education (sculpture, high school arts and art history seminars, mentoring).
Teresa Thorman M.A.
Teresa Thorman-B.S., Political Science, LMU, CA; California Teaching Credential, CSUDH; Waldorf Teacher Training, Steiner College; MA Human Development, Saint Mary's, MN. Teresa has been a public school teacher, Waldorf class teacher, high school veil painting teacher and currently is a fine arts teacher for Waldorf grades 1-8. Sharing color relationships in painting and drawing to students of all ages is a true joy and Teresa also enjoys nature walks and photography to further explore her passion for color relationships.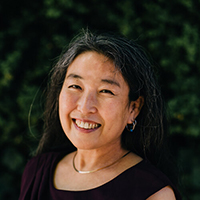 Chiaki Uchiyama, M.Ed.
Born and raised in Yokohama, Japan. She taught Japanese language at Cedarwood Waldorf School for over 20 years. She has conducted annual Waldorf teacher conferences for Japanese teachers and anthroposophical as well as Waldorf pedagogical workshops over the past 11 years. She has served in various leadership roles at Cedarwood Waldorf School, prior to her current position as Pedagogical Director at the Portland Waldorf School. She graduated from Otsuma Women's University in Tokyo, and earned a MEd. degree in Waldorf Education, Transdisciplinary Focus on Healing Education at Antioch University, NH. Although she misses the fun of teaching Japanese language to the children, she finds joyous satisfaction and fulfillment in supporting students, teachers, administration, parents and the whole school community.
Christof Wiechert
Christof Wiechert, a popular lecturer, author, and seminar leader the world over, spent 30 years teaching at the Waldorf School in The Hague, where he himself was a pupil. During this time, he co-founded the Dutch Waldorf Teacher Training Seminar. For many years, Christof was a council member in the Anthroposophical Society in the Netherlands. Together with Ate Koopmans, he developed the "Art of the Child Study" course. A number of his books are available in English translation. In 1999, he began to work for the Pedagogical Section of the Anthroposophical Society and, from 2001 to 2011, served as Leader of the Pedagogical Section of the School for Spiritual Science at the Goetheanum in Dornach, Switzerland. He is married with five children.
Linda Williams, Ph.D.
A class teacher for over 25 years, is currently in the 8th grade with her students at the Detroit Waldorf School.  Dr. Williams received her Waldorf training at the Waldorf Institute of Mercy College and her doctorate in literacy education in 2006 from Michigan State University.  Besides teaching at Detroit Waldorf, Dr. Williams also taught for 3 years at the Urban Waldorf School in Milwaukee, the first public Waldorf school in the United States.  After serving for 8 years as an Associate Professor of Literacy in the Department of Teacher Education at Eastern Michigan University, Dr. Williams returned to the classroom at Detroit Waldorf, where she serves on the College, DEI and Pedagogical committees.
Jamie York, M.S.
Taught high school mathematics at Shining Mountain Waldorf School in Boulder, Colorado  as well as at a Waldorf school in Holland and in math workshops for teachers across North America.  Author of a series of books entitled Making Math Meaningful, which includes a math curriculum guide and math workbooks for each of the upper elementary and high school grades.
WHiSTEP Courses: High school math subject seminars.
Renewal Courses: Projective geometry and math for upper elementary grades.
Fill out the form and we'll get back to you shortly.

Other ways to connect with us

Stay up to date and read our extensive archive. 
High school teachers specializing in science and math are especially helped by a training saturated in the arts––especially the performing arts––as this new video of...
Read More
Sign up for our Newsletter!