Explorations Online Faculty
Karen Atkinson, M.Ed.
Long-time Waldorf class teacher, former AWSNA Leader for the Mid-Atlantic Region, Program Director of Renewal Courses, and Coordinator of Administrative Leadership Program and Mentoring Services at the Center for Anthroposophy. Provides pedagogical leadership support for faculty chairs, pedagogical administrators, professional development coordinators, and school mentors.
Beverly Boyer, M.Ed.
Director of Explorations at the Center for Anthroposophy
A graduate of the AUNE Waldorf Teacher Education program, Bev has divided her 25-year teaching career between the Waldorf School of Princeton, where she was a class teacher, and High Mowing School, where she taught a variety of subjects, ranging from Health and Human Sexuality to English for international students. Currently, she is enjoying her work in adult education as Director of CfA's online Explorations program. She is also a certified therapeutic musician and plays harp for the ill and dying.
Meg Chittenden, M.Ed.
Meg, who grew up in a family of musicians and singers, has been teaching in Waldorf schools for over a decade.  One of her greatest joys is bringing people together in harmony, which she does every week with her 60-member inter-generational community choir.  She also teaches Singing and Spanish to grades 1-8 at The Bay School, a small Waldorf school in Northern Maine, as well as choral groups at Antioch University New England, Center for Anthroposophy, Life Ways North America, and the Essential Online Conferences.  She received her M.Ed. and Waldorf Certification from Antioch University in 2008.    Meg recently produced a well-received songbook/CD entitled At Home in Harmony: Bringing Families and Communities Together in Song. She and her fellow Waldorf teacher husband are raising their two children on a hand-built homestead between the salt water and white pine forests of coastal Maine.  
Carla Beebe Comey, M.Ed.
Antioch University faculty. Served as a Waldorf teacher, pedagogical eurythmist, mentor, and pedagogical administrator for twenty-six years prior to joining the Waldorf Teacher Education Program at Antioch.
Karine Munk Finser, M.Ed.
Director of Kairos Institute at the Center for Anthroposophy. Director of Transdisciplinary Studies of Healing Education, Antioch University New England. Art therapist and painter.
Born on the Baltic island of Bornholm, Denmark, Karine Munk Finser later lived in Belgium, France, Switzerland, and England before finding her home in the United States. She is an art therapist with a diploma from the Medical Section, Goetheanum. Karine was the founding director of CfA's Renewal Courses for 21 years while serving as a faculty member at Antioch University New England. In 2014, she launched Antioch's Transdisciplinary Studies in Healing Education program (TSHE), and in 2022 inaugurated CfA's Kairos Institute.
Torin Finser, Ph.D.
Director of Building Bridges and Waldorf Leadership Development programs,  founding trustee of CfA, Director of Waldorf Programs at Antioch University New England, post doctoral certification in Management Development, Harvard, author of 14 books, including Organizational Integrity and Leadership Development.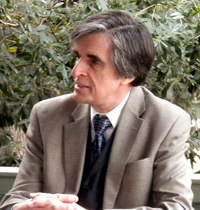 Douglas Gerwin, Ph.D.
Himself a Waldorf graduate, Douglas Gerwin, Ph.D., is Executive Director of the Center for Anthroposophy (CfA). He has taught history, literature, German, music, and life science at the university and Waldorf high school levels for over 40 years and helped prepare high school educators to teach these subjects for over a quarter-century. He is also an adjunct faculty member of the Waldorf Teacher Education Program at Antioch University New England.
In 1996, he founded CfA's Waldorf High School Teacher Education Program (WHiSTEP), a graduate-level training specifically for high school teachers, which he chaired for 27 years. During that time, he also served as advisor or mentor to well over three-quarters of the Waldorf high schools in North America and helped train Waldorf teachers on four continents.
Editor of ten books and author of numerous articles on Waldorf education and anthroposophy, Dr. Gerwin is also Executive Director of the Research Institute for Waldorf Education (RIWE). A founding member of the Leadership Council in the Association of Waldorf Schools of North America (AWSNA), he now sits on the Pedagogical Section Council of the Anthroposophical Society in America. In addition, for the past decade he was a member of the Hague Circle, an international leadership group of some 45 Waldorf teachers from around the world.
Alison Henry, M.Ed.
A graduate of the AUNE Waldorf Teacher Education Program, Alison has found her home in Keene, New Hampshire, just a short walk from Monadnock Waldorf School where she recently took a class through the grades.
She now divides her time between doctoral studies, part-time class teaching, and teacher development. She finds inspiration in the lively dance between these roles.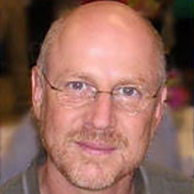 Kim John Payne, M.Ed.
Independent and public school consultant, author, researcher, private and public school counselor for individuals and families. Founder of Simplicity Parenting.
Leonore Russell, M.A.
Founding Director of Crossroads Farm, a project of Nassau Land Trust, Director of the Winkler Center for Adult Learning, a consultant for Antioch University New England and for schools and businesses using eurythmy as a vehicle for self-awareness and transformation of both personal and organizational life. She brings a wealth of experience as a long-time faculty member and administrator for the Waldorf School of Garden City, NY.
Heather Scott, M.A.
Currently a high school Humanities teacher at The Waldorf School of San Diego (WSSD).  Her interest in African-American culture and literature has been decades-long, especially attuned to Black women writers.  She is passionate about supporting anti-racism through a grounding in history and biography. Heather was raised in New Hampshire and earned her Waldorf Teaching Certificate from Antioch University in 2009.  Her BA is from Sarah Lawrence College; she earned an MA from The University of New Hampshire, Durham.
Last year she taught at The Community School for Creative Education (CSCE), a public, Waldorf-inspired charter in Oakland, CA.
Linda Williams, Ph.D.
A class teacher for over 25 years, is currently in the 8th grade with her students at the Detroit Waldorf School.  Dr. Williams received her Waldorf training at the Waldorf Institute of Mercy College and her doctorate in literacy education in 2006 from Michigan State University.  Besides teaching at Detroit Waldorf, Dr. Williams also taught for 3 years at the Urban Waldorf School in Milwaukee, the first public Waldorf school in the United States.  After serving for 8 years as an Associate Professor of Literacy in the Department of Teacher Education at Eastern Michigan University, Dr. Williams returned to the classroom at Detroit Waldorf, where she serves on the College, DEI and Pedagogical committees.
Fill out the form and we'll get back to you shortly.

Other ways to connect with us

Stay up to date and read our extensive archive. 
We warmly welcome all who are passionate about meeting the true needs of the modern adolescent and high school community to join us on this...
Read More
Sign up for our Newsletter!