Waldorf High School Teacher Education Program Faculty
David Barham, M.Ed.
Director of CfA's Waldorf High School Teacher Education Program (WHiSTEP) as of 2022, David has worked in four North American Waldorf schools, including one in Mexico, both as class and high school teacher. Before joining CfA, he taught humanities at the Maine Coast Waldorf School in Freeport, ME, for more than a decade. In the fall of 2021, he was appointed to AWSNA's Leadership Council as Leader for the Northeast/Quebec region.
A graduate with a master's degree in Waldorf education from Antioch University New England, David recently completed a CfA certificate program in Waldorf Leadership Development. His undergraduate degree at Tufts University was in English and Religion.
An ardent folk singer and guitar player, David came to anthroposophy first as a biodynamic farmer, then as a worker at a Camphill village before signing on as a class teacher.
Meg Chittenden, M.Ed.
Meg, who grew up in a family of musicians and singers, has been teaching in Waldorf schools for over a decade.  One of her greatest joys is bringing people together in harmony, which she does every week with her 60-member inter-generational community choir.  She also teaches Singing and Spanish to grades 1-8 at The Bay School, a small Waldorf school in Northern Maine, as well as choral groups at Antioch University New England, Center for Anthroposophy, Life Ways North America, and the Essential Online Conferences.  She received her M.Ed. and Waldorf Certification from Antioch University in 2008.    Meg recently produced a well-received songbook/CD entitled At Home in Harmony: Bringing Families and Communities Together in Song. She and her fellow Waldorf teacher husband are raising their two children on a hand-built homestead between the salt water and white pine forests of coastal Maine.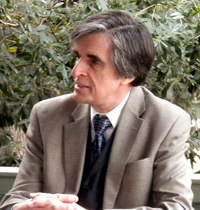 Douglas Gerwin, Ph.D.
Himself a Waldorf graduate, Douglas Gerwin, Ph.D., is Executive Director of the Center for Anthroposophy (CfA). He has taught history, literature, German, music, and life science at the university and Waldorf high school levels for over 40 years and helped prepare high school educators to teach these subjects for over a quarter-century. He is also an adjunct faculty member of the Waldorf Teacher Education Program at Antioch University New England.
In 1996, he founded CfA's Waldorf High School Teacher Education Program (WHiSTEP), a graduate-level training specifically for high school teachers, which he chaired for 27 years. During that time, he also served as advisor or mentor to well over three-quarters of the Waldorf high schools in North America and helped train Waldorf teachers on four continents.
Editor of ten books and author of numerous articles on Waldorf education and anthroposophy, Dr. Gerwin is also Executive Director of the Research Institute for Waldorf Education (RIWE). A founding member of the Leadership Council in the Association of Waldorf Schools of North America (AWSNA), he now sits on the Pedagogical Section Council of the Anthroposophical Society in America. In addition, for the past decade he was a member of the Hague Circle, an international leadership group of some 45 Waldorf teachers from around the world.
Paul Gierlach, M.A.
Involved in Waldorf education for nearly forty years, first as a class teacher in Detroit; a high school teacher on the east coast, mid-west, and west coast of United States; lead teacher in Honolulu high school. Taught in teacher training programs and worked with faculties in the Mexico, Argentina and, currently, the United States and China. Created Dynamic Drawing for use in high school classrooms. Special interest lies in creating classroom environments that supports teacher's work with students with different learning styles.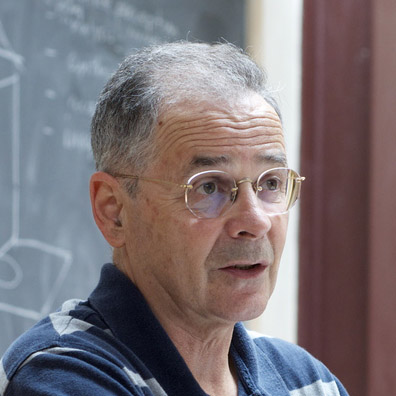 Michael Holdrege, M.S., M.A., M.B.A.
Has taught Life and Earth Sciences, Economics and German at the Chicago Waldorf School. Faculty member at the Waldorf Teacher Institute of Chicago, and at the Waldorf Teacher Training Program in Xi'an, China. Author of From Creative Ideas to Innovative Practices—Change-adept Organizations for a Changing World.
CfA teaching: Waldorf high school teacher education—Life Sciences
Jan Lyndes, M.Ed.
Fluent in American Sign Language, Jan taught in Deaf Education for 16 years prior to becoming a Waldorf Teacher. Currently, she is in her eighth year of Spacial Dynamics® Training as a Certified Trainer. Jan has been a Waldorf teacher/Movement Education teacher since 2008. She has taught at Antioch University, Monadnock Waldorf School, Kroka Expeditions, Austine School for the Deaf, and the Garland School. Jan is eager to engage in the post COVID 19 future of education. For her, this will include teaching and guiding a new Waldorf Charter school in its development, as well as the pursuit of her Doctorate of Education at Antioch University
Michal Noer
Four Year Certificate, Sculpture, Pennsylvania Academy of Fine Arts
BFA, University of Pennsylvania
Waldorf High School Teacher Training Certificate, Center for Anthroposophy
Michal currently teaches a wide variety of different fine and practical arts at High Mowing School in Wilton NH, where she has worked in the High School since 2006. She holds a 4 Year Certificate in Sculpture from the Pennsylvania Academy of Fine Arts, and a BFA from the University of Pennsylvania. She completed the Waldorf High School Teacher Training through the Center For Anthroposophy in 2014. Michal is an alum of Kimberton Waldorf School and spent 8 amazing years of her childhood as a staff child at Camphill Village Kimberton Hills in Pennsylvania.
Dick "Cedar" Oliver
A science, math, technology, digital arts and design teacher in Waldorf high schools and middle schools for over 20 years, Cedar is also the author and co-author of numerous books and software titles and has worked with scientists, mathematicians, engineers and artists around the world. He attended the University of Maine and the University of Michigan in addition to the HiStep Waldorf Teacher Education program and 5-year Spacial Dynamics training. In addition to his work on the CFA faculty, he currently serves as a visiting science teacher and faculty mentor at several U.S. Waldorf schools.
Marisha Plotnik, M.A.
A graduate of the Toronto Waldorf School, Marisha Plotnik earned her Honours B.Sc. (Physics) and B.Ed. (Physics and Mathematics) degrees in Canada. While finishing her Waldorf High School Teacher Training (Mathematics) as part of the lead cohort at the Center for Anthroposophy, she began teaching in 1995 at New York's Rudolf Steiner School. In 2008, Marisha won the Klingenstein Fellowship, completing her M.A. (Private School Leadership) while a fellow at the Klingenstein Center, Teachers College, Columbia University. Marisha was a founding board member of the Center for Contextual Studies, and she currently sits on the board of The Nature Institute. In between teaching math and physics at the Rudolf Steiner School, Marisha has traveled widely across the U.S. to teach, mentor, and consult at other Waldorf Schools.
Laura Radefeld
Diploma, Eurythmy Spring Valley; Pedagogical Eurythmy Diploma, Emerson College, U.K.
Teaches eurythmy  at Green Meadow Waldorf School in Chestnut Ridge, NY.  Adjunct faculty at Antioch University New England and teacher at School of Eurythmy in Spring Valley, NY. Regularly performs within the USA, including the Making Music Visible Tour and the Midwest Eurythmy Group.
CfA teaching: Eurythmy in all three levels of the Waldorf High School Teacher Education Program.
Hugh Renwick
Hugh Renwick majored in History at Stanford University and earned an MA in Philosophy at the University of Toronto. He trained as a Waldorf class and high school teacher at the Green Meadow Waldorf School in New York. His career has spanned 40 years, including teaching high school history and literature at High Mowing School, grades one through eight at the Pine Hill Waldorf School and grades six through eight at the Maine Coast Waldorf School. He has also taught adults in teacher training courses in Mexico and in Antioch New England's summer Waldorf program, focusing on Rudolf Steiner's Philosophy of Freedom and watercolor painting. He and his wife live in Wilton, New Hampshire.
Leonore Russell, M.A.
Founding Director of Crossroads Farm, a project of Nassau Land Trust, Director of the Winkler Center for Adult Learning, a consultant for Antioch University New England and for schools and businesses using eurythmy as a vehicle for self-awareness and transformation of both personal and organizational life. She brings a wealth of experience as a long-time faculty member and administrator for the Waldorf School of Garden City, NY.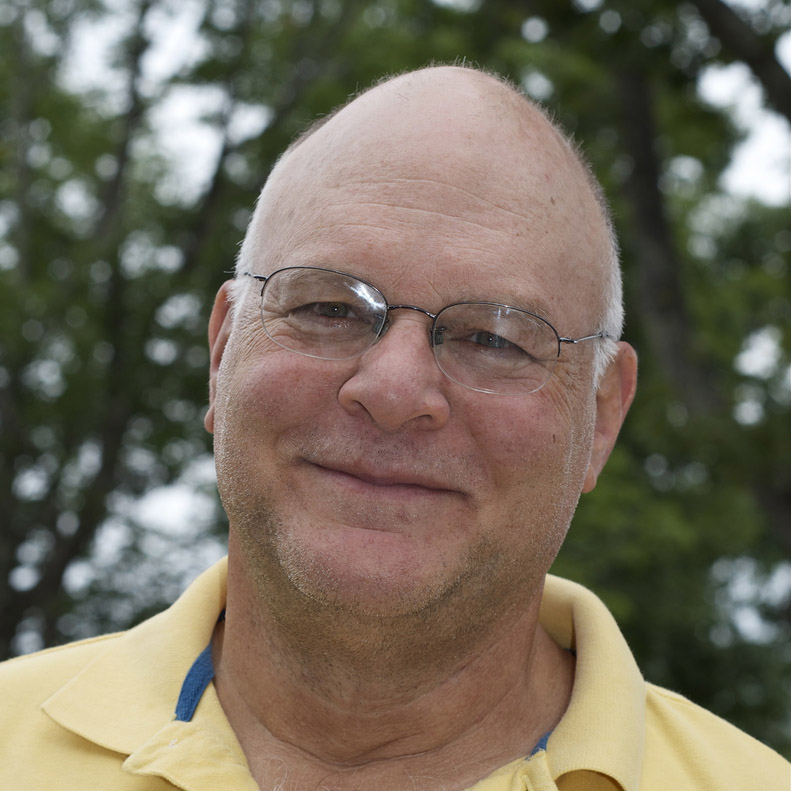 David Sloan, M.F.A.
He is the founding teacher of the new high school at the Maine Coast Waldorf School in Freeport, Maine where he teaches High school English and Drama. Advisor to Waldorf high schools and lecturer on Waldorf education. Author of Computers and Education, Stages of Imagination: Working Dramatically With Adolescents and Life Lessons.
CfA teaching: Waldorf high school teacher education (English seminars, drama workshops, mentoring).
Debra Spitulnik, M.Ed.
Debra Spitulnik is an adjunct professor of Creative Speech at Antioch University New England, and faculty member for the Center for Anthroposophy. As a core faculty member of Kairos Institute she leads the training in artistic and healing Speech and Drama. Debra has led the development of pedagogical speech and believes that Creative Speech brings healing and nourishment to the soul and empowers the voice. She infuses all her classes with three decades of her unique experiences as a class teacher, subject teacher and speech teacher. She teaches speech, drama, storytelling, and curriculum to teachers nationwide.
Goetheanum Diploma in the arts of Speech and Drama., PerformInternational; M.Ed., Waldorf Education, Antioch University New England; B.S. Elementary and Special Education, Syracuse University.
Jamie York, M.S.
Taught high school mathematics at Shining Mountain Waldorf School in Boulder, Colorado  as well as at a Waldorf school in Holland and in math workshops for teachers across North America.  Author of a series of books entitled Making Math Meaningful, which includes a math curriculum guide and math workbooks for each of the upper elementary and high school grades.
WHiSTEP Courses: High school math subject seminars.
Renewal Courses: Projective geometry and math for upper elementary grades.
Fill out the form and we'll get back to you shortly.

Other ways to connect with us

Stay up to date and read our extensive archive. 
An evening with Torin Finser, Ph.D. Click the image for a larger version of the flyer.
Read More
Sign up for our Newsletter!